Let us help you find the perfect plush!
Want Smaller Options?

The 5" Plushes are perfect space saving options for any gift or collector!

5" Collection

Most Popular Squish!

The 8" Plushes are the most popular size and perfect for any age! Big enough to squeeze and hug but small enough to decorate rooms and spaces!

8" Collection

Great Travel Buddies!

The 16" Plushes are fantastic collector center pieces! These big and super soft friends are great for travel or the biggest hug!

16" Collection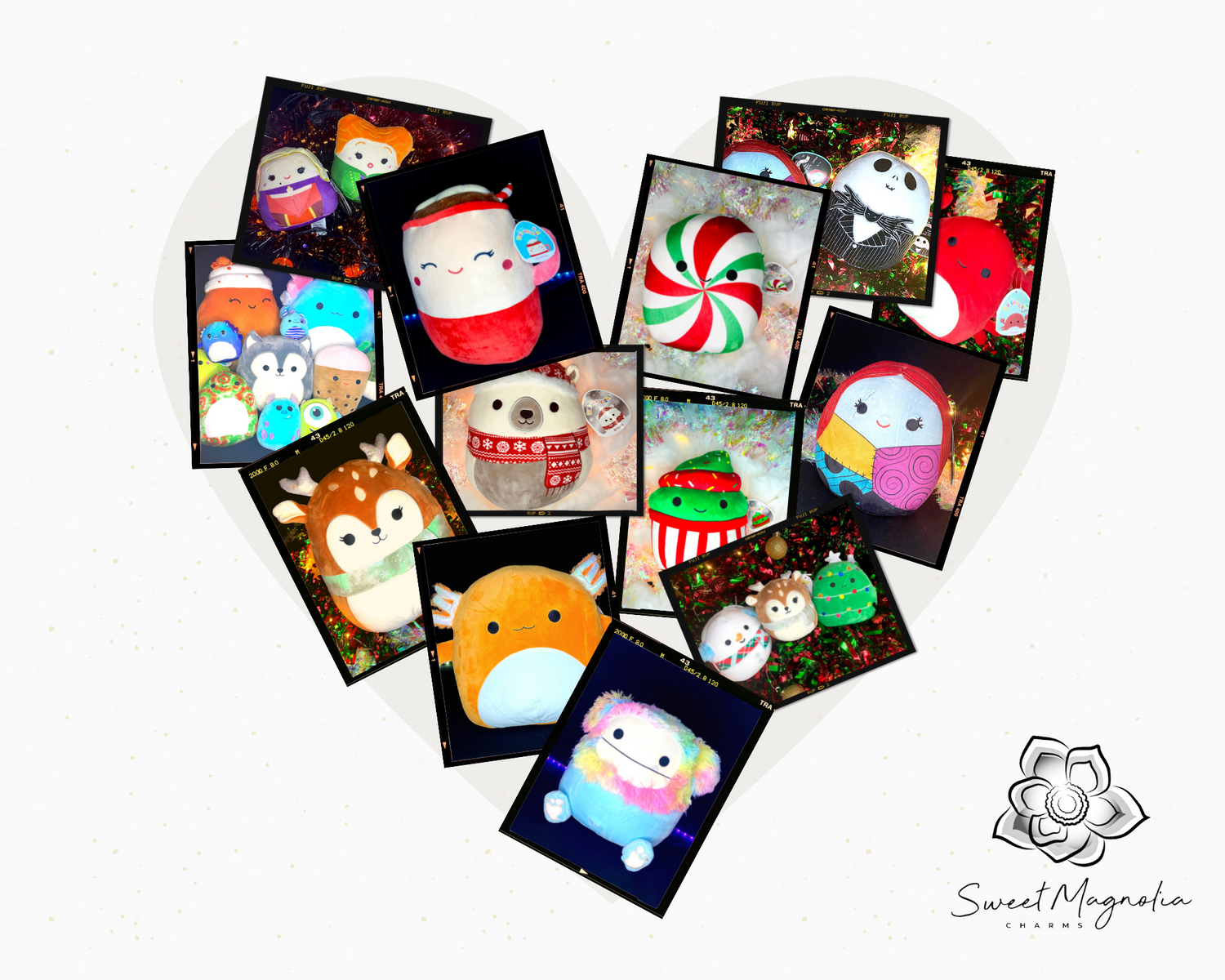 Why Choose Sweet Magnolia Charms?
At Sweet Magnolia Charms we care about our customers and their shopping experience! We only provide authentic products and seek to make sure you can always find what you want! Extra care is always taken to ship orders quickly and carefully.